Graduate Students:
John P. Turner, MS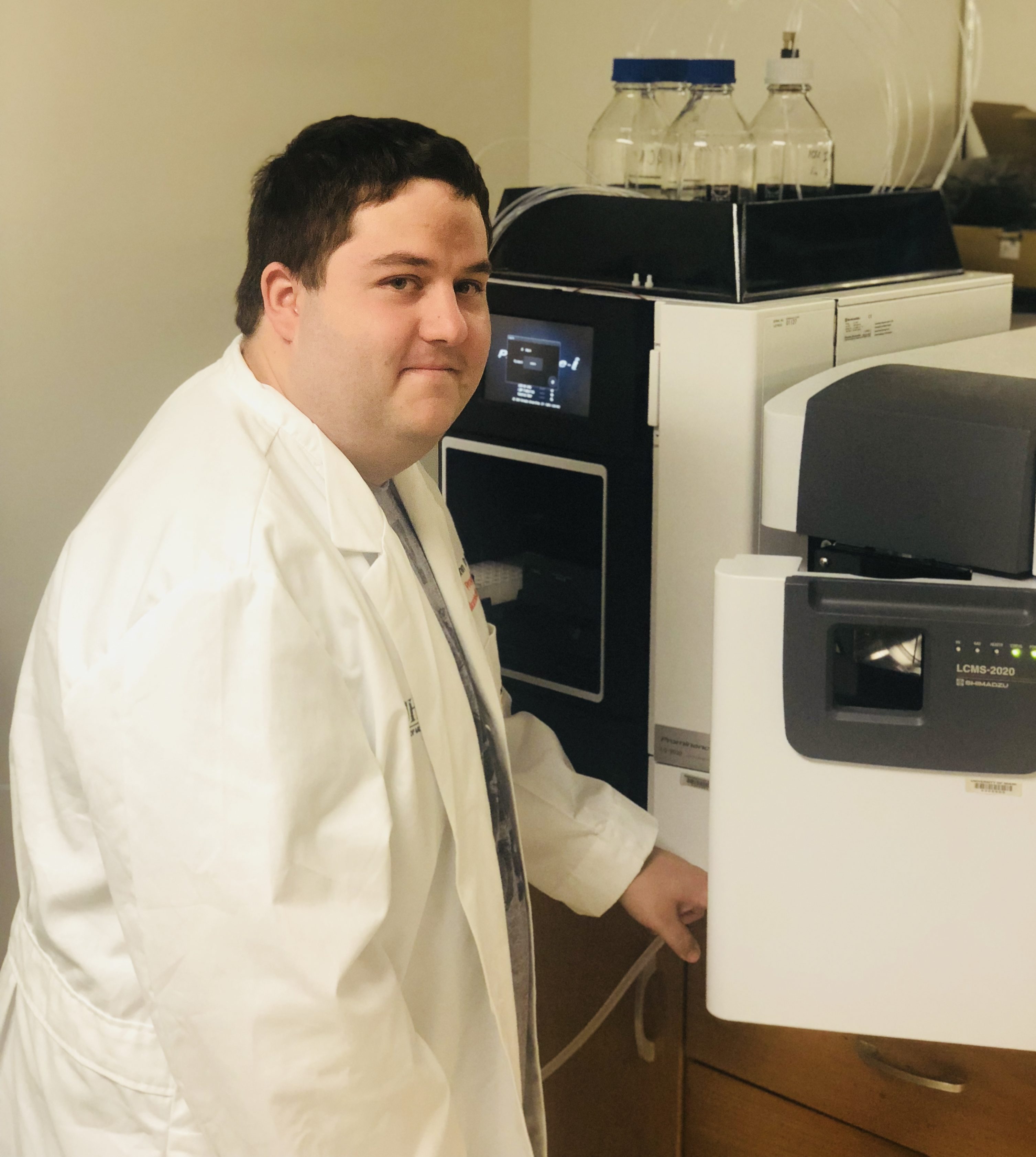 John is a biochemist who originates from Jacksonville florida, where he completed his B.S. in Chemistry and Biology at the University of North Florida. In the Schürer lab, he takes a unique interdisciplinary approach where he combines computational chemistry, data science and cell biology. His projects focus on machine learning modules of the kinome and developing probes for the Ephrin subfamily of Receptor Tyrosine Kinases.  Previously, he participated in multiple undergraduate fellowships at the Jacksonville Mayo Clinic Campus working on Alzheimer's and stem cell based regeneration. Outside of the lab John likes to work on programming projects, hardware development, video games and the occasional scuba trip.
Derek J. Essegian, M.D. Ph.D. Candidate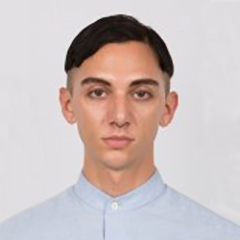 Derek  is an MD/PhD student at the University Of Miami Miller School Of Medicine. He studied Biochemistry and Organic chemistry at his alma mater, New York University, under the mentorship of both Dr. Neville Kallenbach and Dr. David Schuster. Before entering medical school, he spent two years working under Dr. William R. Jacobs at Albert Einstein College of Medicine, studying mycobacterial genetics and M. tuberculosis sigma factor knockouts. Now pursuing a PhD in the Schurer Lab, he is interested in integrating omics data and computational methods to drive the design and development of novel cancer therapeutics. Prior to his graduate studies, Derek was front row at New York Fashion Week.
Anna M. Jermakowicz, GS2 (Joint with Dr. Nagi Ayad)
Afoma C. Umeano, M.D. Ph.D. Candidate
Afoma completed her first two years of medical school at the University of Georgia and is now in her third year of her graduate studies at the Miller School of Medicine. She is rationally designing PRMT4 inhibitors in collaboration with Dr. Stephen Nimer's research group and The Sylvester Comprehensive Cancer Center Epigenetics team. Afoma's undergraduate training is from Harvard University where she specialized in organometallic synthesis with Dr. Emily Balskus. Her future goals as a physician scientist includes design and development of novel therapies for pediatric oncology. Afoma is also classically trained in music and in her free time enjoys playing a variety of instruments.
Tanya T. Kelley Ph.D. Candidate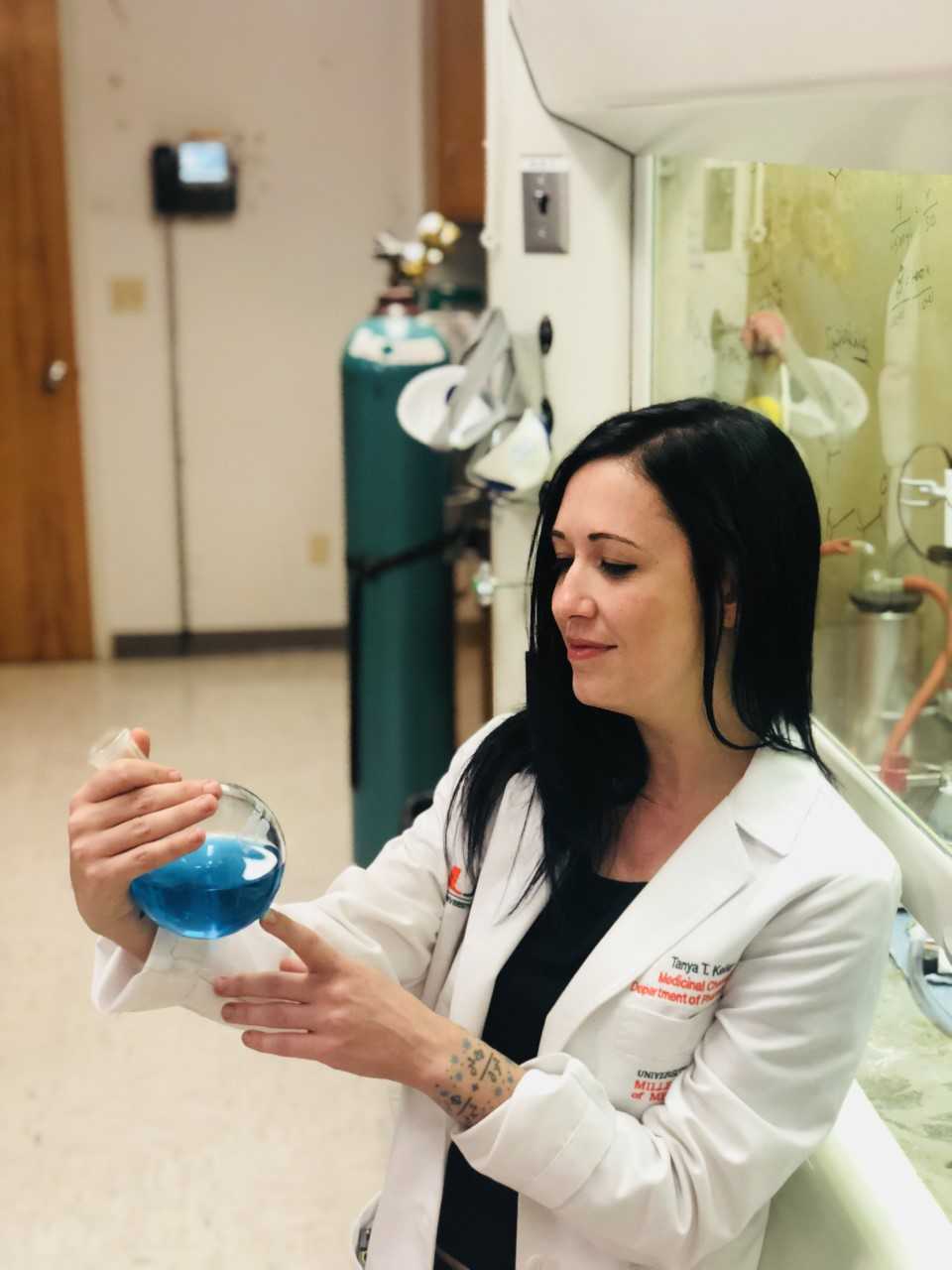 Tanya is a medicinal chemist and Miami native who joined the Schürer lab in 2015. Her projects focus on the design, synthesis and hit-to-lead optimization of novel small molecules for diseases with under-researched targets. Tanya's previous training is in biomimetic total synthesis of natural products and neuropharmacology. She incorporates her creativity and love of synthetic organic chemistry with computational medicinal chemistry to rationally design and synthesize small compound libraries. Her research interests include biomimetic organic synthesis, photochemistry, and drug design for oncology and CNS disorders. When she's not in the lab, she's cultivating her passion for the fine arts, or visiting friends in Paris.
Post-Doctoral Associates:
Dr. Daniel "Danny" J. Cooper, Ph.D.
Dr. Cooper's experience and work bridges the gap between cell and molecular biology and computational informatics. He completed his B.S. majoring in Biomedical sciences at Texas A&M University: Corpus Christi followed by his Ph.D. work in Cell and Molecular Biology at the University of Texas at San Antonio.
Dr. Cooper's graduate work primarily centered on stem cells and mutagenesis, focusing on the mechanistic relationship between stem cells' genetic integrity and the expression and activity of pluripotency transcription factors.  Currently, Dr. Cooper primarily focuses on data curation, database structure, and external data integration for the LINCS project, including metadata standards development, verification and validation of submitted data, and extensive ontology-based annotation of all information. Outside of lab, Dr. Cooper has a passion for cycling, aquaria, runs a YouTube channel primarily focused on gaming and science topics, and has assisted in the design and/or development of several published board games.
Dr. Raymond J. Terryn, Ph.D.
Dr. Terryn is a computational chemist and cheminformatician with a background in algorithm development and implementation for describing intermolecular interactions. Early work includes development of novel approaches to quantum mechanical descriptions of pi-stacking and quantum tunneling phenomena.  Primary research interests continue a focus on computational methods for describing molecular mechanisms of action/interaction with an emphasis on data driven drug discovery/design. Notable projects within this focus include the development, application, and refinement of reduced dimensionality descriptors for small molecule-protein docking and machine learning techniques to predict small molecule binding targets and drug/pesticide efficacy. Ray enjoys checking the surf cam and wave report daily.
Staff Scientists:
Dr. Dušica Vidović, Ph.D.,  Scientist
Dr. Dušica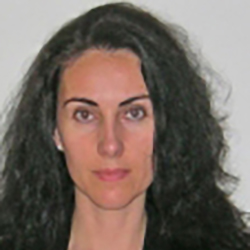 Vidović joined the Chemoinformatics team in September 2008. Previously, she was a Research Associate at The Scripps Research Institute and The Computer-Chemistry Centrum in the field of chemoinformatics. Dr. Vidović has experience in HTS data analysis, structure-based and ligand-based drug design, homology modeling, docking and scoring, virtual screening, pharmacophore modeling, lead optimization, ADMET modeling, QSAR/QSPR prediction, physicochemical properties prediction, topological indices. She received her PhD degree in chemistry from the University of Kragujevac (Kragujevac, Serbia). Fun Fact: Dusica can jump 6ft lengthwise.
Dr. Vasileios Stathias, Ph.D., Lead Data Scientist
Va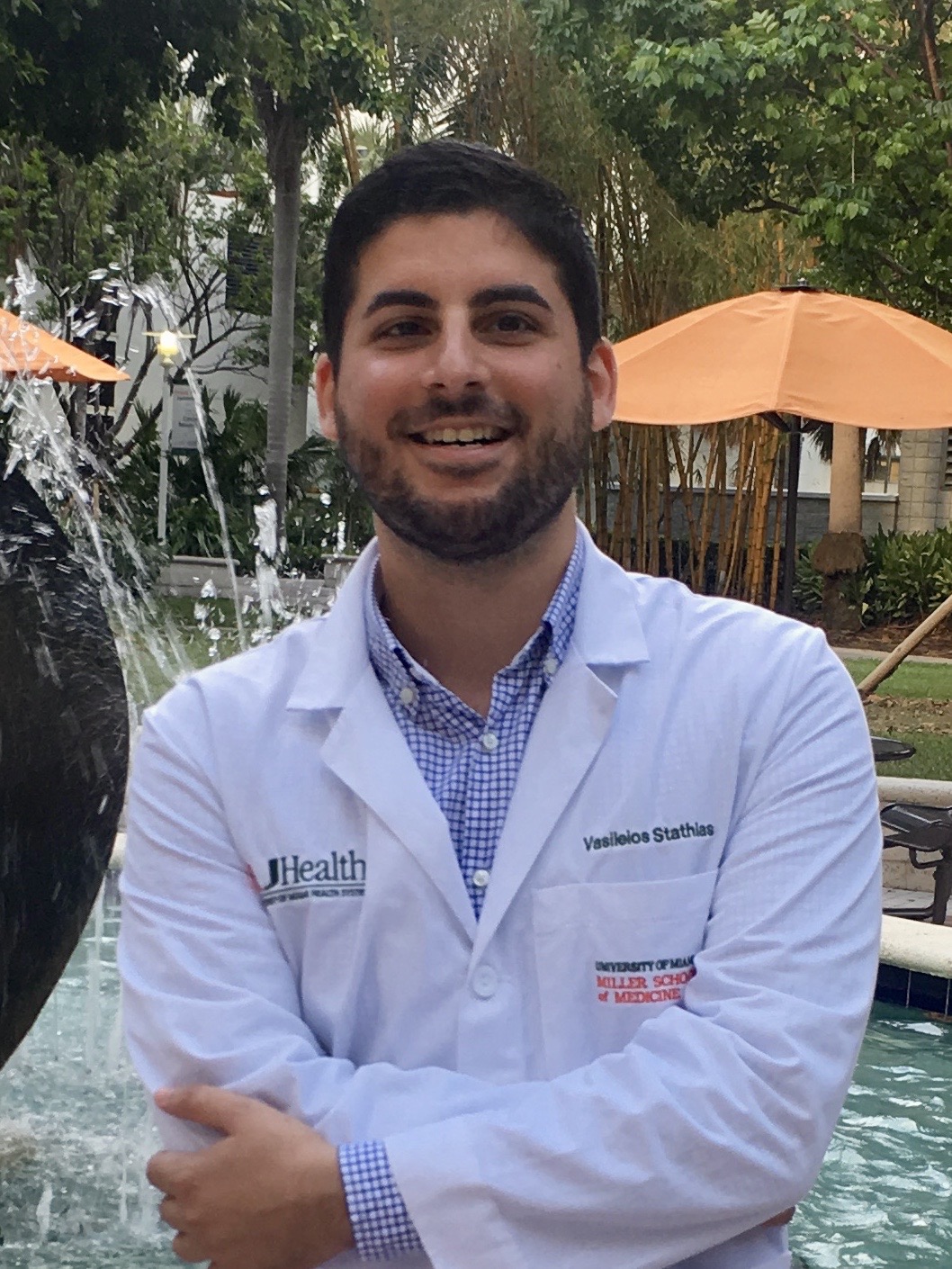 sileios was born in Athens, Greece and his fascination with the study of genetics lead him to apply to the Miller School of Medicine for his graduate studies in Human Genetics. During this time, he incorporated both wet lab and computational work  under the tutelage of Dr. Nagi Ayad and co-mentor Dr. Stephan Schürer. Vas was integral in developing a glioblastoma synergy assay using LINCS data to identify combination drug treatments to enhance activity and avoid resistance. He recently joined the Schürer lab for a post-doctoral fellowship where he is continuing this work to develop a platform for predicting synergy combinations in multiple cancer cell models. Vas enjoys being active and is a proud member of the Brickell run club.
Dr. Amar Koleti, Ph.D.
Caty Chung, M.S.